Muhammad Al Dura: the TV Drama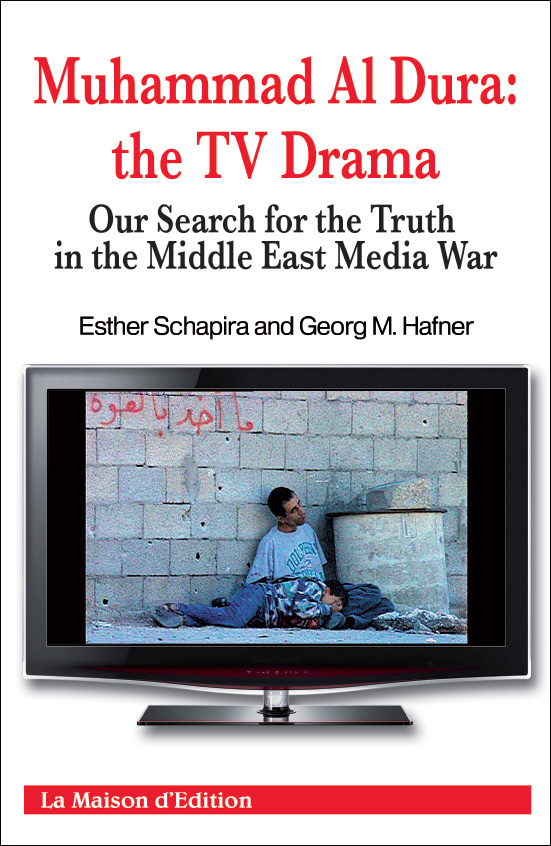 Muhammad Al Dura: the TV Drama
The news video gained worldwide fame. September 30th 2000 in the Gaza Strip: a young Palestinian, Muhammad al Dura, 12, dies in his father's arms. Charles Enderlin, Bureau Chief in Israel for the French television station France 2, provides the commentary, over footage shot by his cameraman. Then questions arise, challenging the authenticity of the report.
Was the boy killed by the Israelis, or the Palestinians? Was he really killed?
Or was the film just a staged propaganda hoax? And if so, is the "dead" child still alive?
For the Palestinians, there has never been any doubt: Muhammad al Dura is a "martyr."
But for others, this report was the first blood libel of the 21st century.
This book, the product of extensive research, reaches astonishing conclusions. It also presents an impartial account of the media-wars over the al Dura legacy, and sheds revealing light on the low standards that prevail in media constantly vying for scoops and sensational images.
Esther Schapira is a journalist on "Daily Themes," an outstanding program broadcast on ARD, the leading German public television station.
Georg M. Hafner was Chief Editor at ARD from 1988 to 2013. He is now a freelance journalist and writer.
Both have produced documentaries that garnered many international awards.
Order the book
25$
FREE shipping